Welcome to Bella Noor Skincare, your premier destination for personalized skincare treatments in NYC. We are passionately committed to helping you achieve a radiant, revitalized complexion that you'll proudly show off. Our expert team of estheticians is devoted to understanding your unique skincare needs and concerns, and we design our services to meet these needs in the most effective way possible.
At Bella Noor Skincare, we offer a diverse range of customized services:
HydraFacial Treatments: Experience the transformative power of our advanced skin rejuvenation treatments. The HydraFacial MD is one of our most sought-after treatments, meticulously designed to deliver unparalleled results for your skin.

DMK Skincare Therapy: We staunchly believe that self-care is essential. Our DMK Skincare Therapy aims to help you achieve a healthy, beautiful complexion that you will love.

Circadia Skincare: Experience the benefits of Circadia by Dr. Pugliese, a professional skincare line grounded in chronobiology—the science of time. This innovative approach aids in optimizing your skin's natural regeneration process.

Microneedling: While the specifics of our microneedling procedure may vary based on individual needs, this favored treatment is designed to stimulate new collagen and skin tissue for smoother, firmer, and more toned skin.

Dermaplaning: A favored exfoliation treatment that painlessly removes the topmost layer of dead skin along with fine hair, giving your skin a smooth and glowing appearance.
Our clinic is spearheaded by Angel, a passionate esthetician who adopts a personal approach to each client's skincare needs. Known for her commitment to excellence and unwavering dedication to going above and beyond, Angel delivers exceptional treatments that our clients love.
While we have provided some details about our treatments here, we encourage you to reach out to us for more detailed information about any of our services, including our Circadia Skincare treatments.
We take pride in the stellar reviews we've received from our clients. Our customers particularly appreciate the HydraFacial treatment, often combined with dermaplaning, describing it as a relaxing experience that leaves their skin glowing. Discover the Bella Noor Skincare difference for yourself – book your appointment now and unlock the secret to beautiful, healthy skin.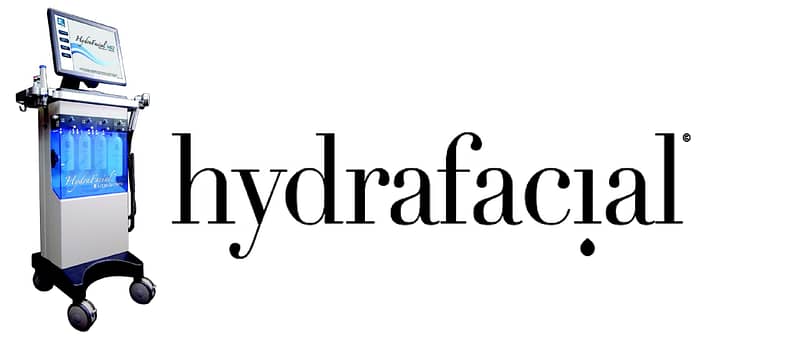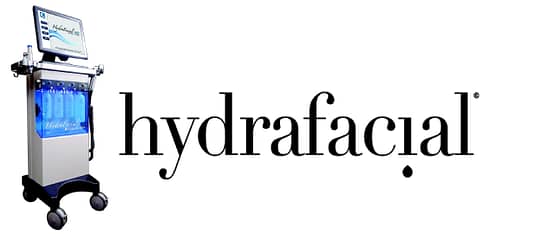 is a cutting-edge skincare treatment
BellaNoor Skincare NYC, we take pride in offering advanced skin rejuvenation treatments, including the popular HydraFacial MD.
Experience the transformative power of our cutting-edge skincare treatments at Bella Noor Skincare nyc. Our expert estheticians combine the luxurious HydraFacialMD with the innovative DMK Skincare Therapy  and Circadia Skincare to deliver unparalleled results for your skin. Elevate your skincare routine with our personalized services designed to address your unique concerns and reveal your most radiant complexion. Don't settle for less – indulge in the ultimate skincare experience at Bella Noor Skincare nyc. Book your appointment now and unlock the secret to beautiful, healthy skin.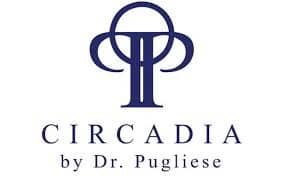 CIRCADIA OPTIMIZES YOUR SKIN'S NATURAL REGENERATION
Circadia by Dr. Pugliese is a professional skincare line based on chronobiology, the biology of time
Real People, Real Opinions: Testimonials That Show Our Dedication
Geraldine Arquer
2023-10-12
So I found Bella Noor by fate and I'm so glad I did! I have been doing electrolysis with Angel and have also started doing alkaline washes (DMK) and dermaplanning. I am so impressed and so happy with the quality of work that Angel provides. She is wonderful and gives great tips on skin care. The space is immaculate and so serene. I'm so glad I found Bella Noor and this is my new/ and hopefully permanent stop for skin / electrolysis needs!
Danica Savonick
2023-08-13
My Dermaplaning with Quick Peel with Angel was amazing. I will definitely be going back!
Best dermaplane facial of my life. Angel is so professional and thorough. I can't wait to go back. My skin has never felt or looked better.
Anna-Maja Björkenvall
2023-04-27
I've been getting microneedling facials from Bella Noor on a regular basis and my skin has never looked or felt better. As a skincare nerd, I had tried numerous places for microneedling and facials and I can easily say that Angel is the best! Whereas many other places use really harsh products, do short and/or super expensive sessions, a treatment with Angel is insane value (long session, great products, great results, and super fairly priced). I've recommended Angel to all of many girl friends and they all end up loving this place as much as I do. Beyond her amazing skills, Angel is also an awesome person with a great vibe and it's such a pleasure to lay in her treatment chair. If I ever move from NYC, I would likely come back regularly just to get microneedling facials with Angel. Highly highly recommend!
I've been following Angel around from salon to salon for over a decade. She is a skincare genius!
Samreen Chowdhury
2023-03-30
I've been following Angel around for about 10 years now (from when she used to rent space in different offices to when she went to work in a larger spa to when she started her own business). I LOVE going to Angel for my skincare needs. I've never met someone that cares so much about your skin and makes it so personalized/customized as Angel. I usually book her signature facial and she ends up doing so many more treatments on me other than just a traditional facial. She really seems to go case by case on assessing everyone's needs and goes above and beyond with her facials. She takes her time to the point where it will be a 2 hour facial, because she cares so much. When she was closed for the last few months due to the unfortunate flooding of her spa (which she amazingly recovered from, the place looks AMAZING and soothing), I was counting down the days until she would open. I went to get another facial elsewhere, and it was not the same by any means. When I went back to Angel, I was so excited to be welcomed and invited by her warm space, her interior & music let alone will make you feel like you are in a super high quality spa. I will always go to Angel and Bella Noor for facials & skincare needs! I highly recommend her to any of my family & friends. The time you will spend with her will make you feel so pampered & cared for.
Good prices in comparison with different places. Good service! I fully enjoyed
Sunny Link Ashby
2023-01-06
Angel, the owner/talented, passionate, caring esthetician, has been taking care of my skin over ten years. I met he while she was employed by someone else and followed her when she opened her own business. I am one of her longest customers who absolutely trusts her when it comes to the skin. Thanks to her, I have a glowing, smooth, beautiful skin I get compliments wherever I go. The shop was closed for renovations for six months or so last year & I got panicked. Found a few other spas in Madison Avenue & tried the hydra facial, my favorite. Every spa I tried for the same treatment, they spent just an hour or less & did just that- hydra facial. If I wanted to add other treatments, like oxygen, neck treatment, or peeling, mask etc, it adds up the total cost, whereas Angel adds all those extra service with no additional cost. Simply, she offers her service until she is satisfied with her client's skin condition. She customizes, recommends, & explains the process while taking her time devoting herself to the client 100% of time. She is the goddess of skincare in Madison Avenue, I would say! Once you become her client, you will never leave her like 100% of her clients who came back to her waiting patiently six month of renovation of the space, now expanded, tastefully decorated with windows. Highly highly recommend this minority/woman owned small business.
I went in for a hydrafacial and dermaplaning combo. I've had many hydrafacials and this was by far the most relaxing experience. Angel prepped my skin before the hydrafacial and told me what she was doing along the way. The neck and shoulder massage included was incredibly relaxing. Left with glowing skin and will be back!
HydraFacial Massage in Upper East Side, New York | Bella Noor Skincare
About the Neighborhood: Bella Noor Skincare is situated in the heart of Upper East Side, New York, a bustling neighborhood rich with attractions and amenities.
Just a 3-minute walk away is the stylish sportswear store, Lululemon, perfect for a quick shopping trip before or after your appointment.
The prestigious Hunter College is also nearby, making Bella Noor Skincare a convenient stop for students and faculty.
For fitness enthusiasts, Equinox gym is a mere 5-minute walk away, allowing you to pair your skincare routine with your workout schedule.
Nature lovers will appreciate our proximity to Central Park, a 10-minute walk away, where you can enjoy some fresh air and tranquility after your treatment.
And for those who appreciate luxury shopping, Bloomingdale's is also just a 10-minute walk from our location.
Experience the perfect blend of top-notch skincare and a vibrant neighborhood at Bella Noor Skincare, your destination for HydraFacial and Facial Massage in Upper East Side, New York.
Discover Radiant Skin: Experience Premium Circadia Skincare Treatments at Bella Noor Skincare NYC
Thank you for visiting our website! We hope you've found everything you were looking for and more. If you have any questions, comments, or feedback, please don't hesitate to reach out to our team. We're dedicated to providing our customers with the best possible experience, and we're always here to help. Stay up-to-date with our latest news and offers by subscribing to our newsletter, and follow us on social media to join the conversation. We look forward to connecting with you soon!
Experience first-class service at Bella Noor Skincare NYC, where we indulge you in personalized treatments designed to leave you with the radiant glow you desire.